GLOBAL EXPERIENCE
LOCAL EXPERTISE
Our teams are positioned throughout our regions to deliver superior site characterization services to the mining, renewable energy, infrastructure, power, construction, and environmental sectors worldwide.
We operate a full-service fleet of site investigation equipment for in-situ testing, drilling, sampling, and geophysical profiling. Our truck, track, amphibious, over water, and limited access rigs are deployed from over 20 locations around the world.
With an unrelenting focus on safety and innovation, our goal is to assist our clients to build and develop sustainably by using high-quality, trusted, site characterization data.
That is the ConeTec difference: Better Information, Better Decisions.
2023 CPT Design Parameter Manual is now available for PDF download.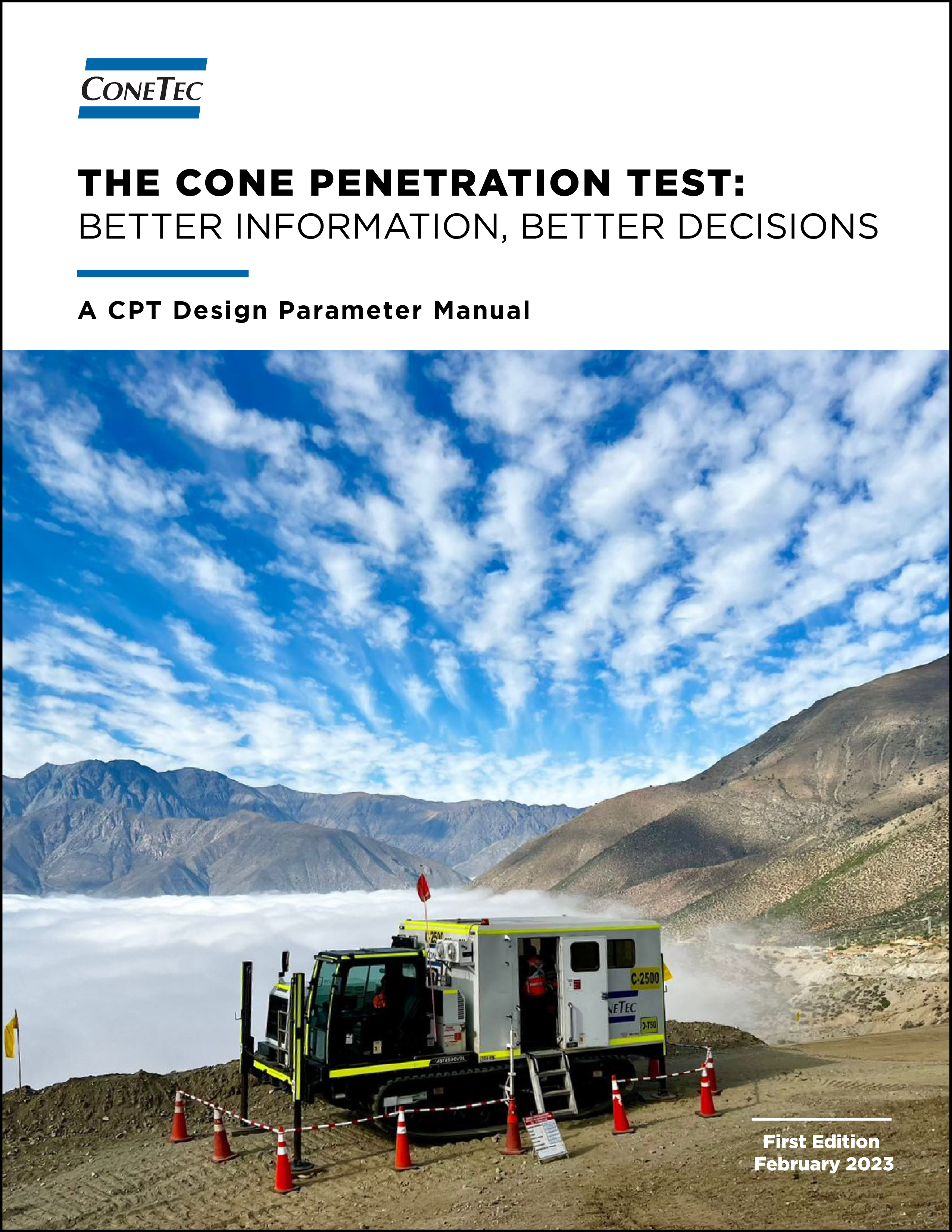 site CHARACTERIZATION services
LED BY SAFETY
EMPOWERED BY PEOPLE
Our specialization in geotechnical, geoenvironmental, and geophysical site characterization exposes us to tough environments and challenging project objectives. This is why everything we do comes back to our first definition of success: operational safety. Our culture of safety guides our people and upholds our performance on every project. Through this approach, ConeTec has earned a reputation as a reliable and safe project partner, an empowering employer, and a responsible community member.
Our vision includes making positive social and environmental change. We aim to support the communities we work in and the institutions advancing the science of site characterization. Our ConeTec Education Foundation supports geoscience students, funds academic research, and sponsors women in engineering. We are engaged in carbon offsetting initiatives such as CPT Tree; and we are committed to a 40% reduction of our direct CO2 emissions over the period 2018-2030, with the ultimate goal of becoming the lowest carbon-intensive site characterization contractor worldwide.